Transitional Shades May Be The Right Choice For Your Eastside Home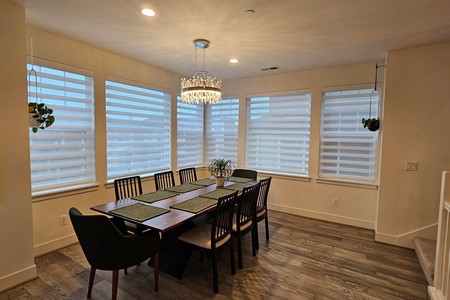 When you're looking for the best of both worlds when it comes to privacy and introducing natural light into your home, it's hard to go wrong with some brand-new, high-quality transitional shades. When you're looking for some brand new transitional shades for your Eastside home, Hometown Blinds is the local window shade company that can help you find and install the perfect option to fit your needs. As the premier window shade company for Eastside, our team of skilled professionals will work with you to help you find the perfect new transitional shades for your home and provide you with a quality installation you can depend on. Are you looking for a professional Eastside window shade company that can help you find the perfect new transitional shades for your home? If so, give our team of skilled professionals a call today and let us show you the kind of quality results that have helped make us the most trusted source for quality transitional shades and custom shutters the area has to offer.
Transitional shades are a great window treatment option that you can use at all hours of the day because they allow you to adjust the level of natural light to suit your needs. Additionally, when the day comes to an end, the blend of opaque and sheer fabrics ensures you're able to enjoy the privacy they offer at all times. If you have any questions about our full lineup of quality transitional shades, or if you'd like to schedule an appointment for a design consultation, give us a call today. Our team of experts is always standing by and would be happy to assist you in any way we can.
Zebra Shades
If you want a soft, contemporary look in your home, zebra shades are an ideal product that can work in any room. This particular window treatment style alternates sheer and solid fabric, allowing a single shade to transition from open to close. This means that zebra shades are a perfect option for those who want a beautiful view from their windows in addition to light control and privacy.
Custom Shutters
When elegance and durability are first on your list of priorities when it comes to your Eastside home's window treatments, it's difficult to find an option that delivers more value than custom shutters. Shutters are a timeless window treatment option, and with new custom shutters, you can enhance your home's beauty and value while effectively reducing glare and heat buildup inside your house. When it comes to custom shutters, there is a wide range of styles and materials for you to choose from in order to help you find exactly what you're looking for in terms of both style and function.
GIVE US A CALL TODAY FOR CUSTOM BLINDS & SHADES IN THE EASTSIDE AREA!